I worked with the forest troll called Hugo for 7 years at Interactive Television Entertainment (ITE). At one point it was the biggest game company in Denmark with over 150 employees. IO Interactive (Hitman) would later on take over that role. Hugo was a world-famous, but not the 'sexiest' IP and it was shunned by many in the industry. For me as an artist, it was a great adventure! Each day presented new creative challenges that required a lot of imagination. New worlds that needed concepts and designs - and had to fit with gameplay and the existing Hugo universe.
  
When I started, ITE had started to develop console and PC games that was not directly linked to its famous TV-Shows. Sadly, that boat never got turned around.
 
One thing I learned at ITE was to find timesaving solutions. The company was locked in a financially tight spiral and had to release a new console game each year for Christmas. So, you had to think up solutions that fitted inside the timeframe. This is seen in the concepts that are mostly rough sketches. If the team got the idea - move on. No time for polishing.  
Among the artists that helped visualize the visions while I was there was Jørgen Ørberg, Stephen Meldal Foged, Martin Vestergaard Madsen, Claus Friese, Søren Cornelius Larsen, Anders Pedersen, Michael Wettendorff, Kian Zanno Ejlertsen, Klaus Gjørup, Martin Ciborowski, Rasmus Andreasen, Marit Max Abrahamsen, Thomas Steenholt, Jesper Rønne, Laust Palbo Nielsen, Jonas Fromm and many more. The programmers (too many to mention) did an AMAZING job inside the given timeframe.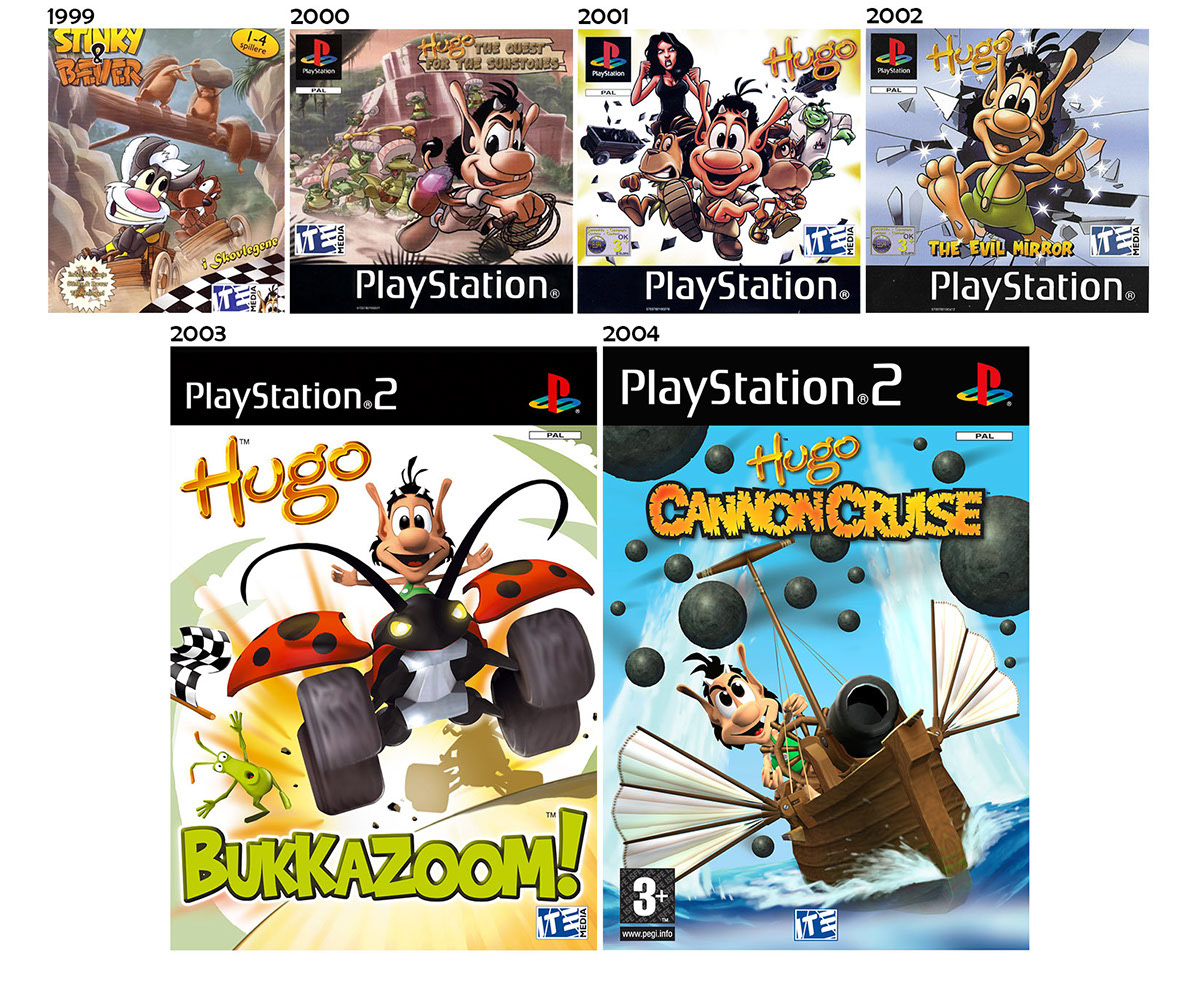 2000 Hugo: Quest for the Sunstones
I worked on the cutscenes in 'Quest for The Sunstones'. I pretty much learned the stuff as I went along. For technical reasons it was decided that Hugo should not speak! Combined with a newbie animator - and the result is awkward cutscene moments. Anyways. It was fun to make.
2001 Hugo: Black Diamond Fever
Hugo returns to the Jungle Island to liberate the Kikurians from slavery and stop Scylla's evil plan to find the black diamonds and to become the most powerful witch.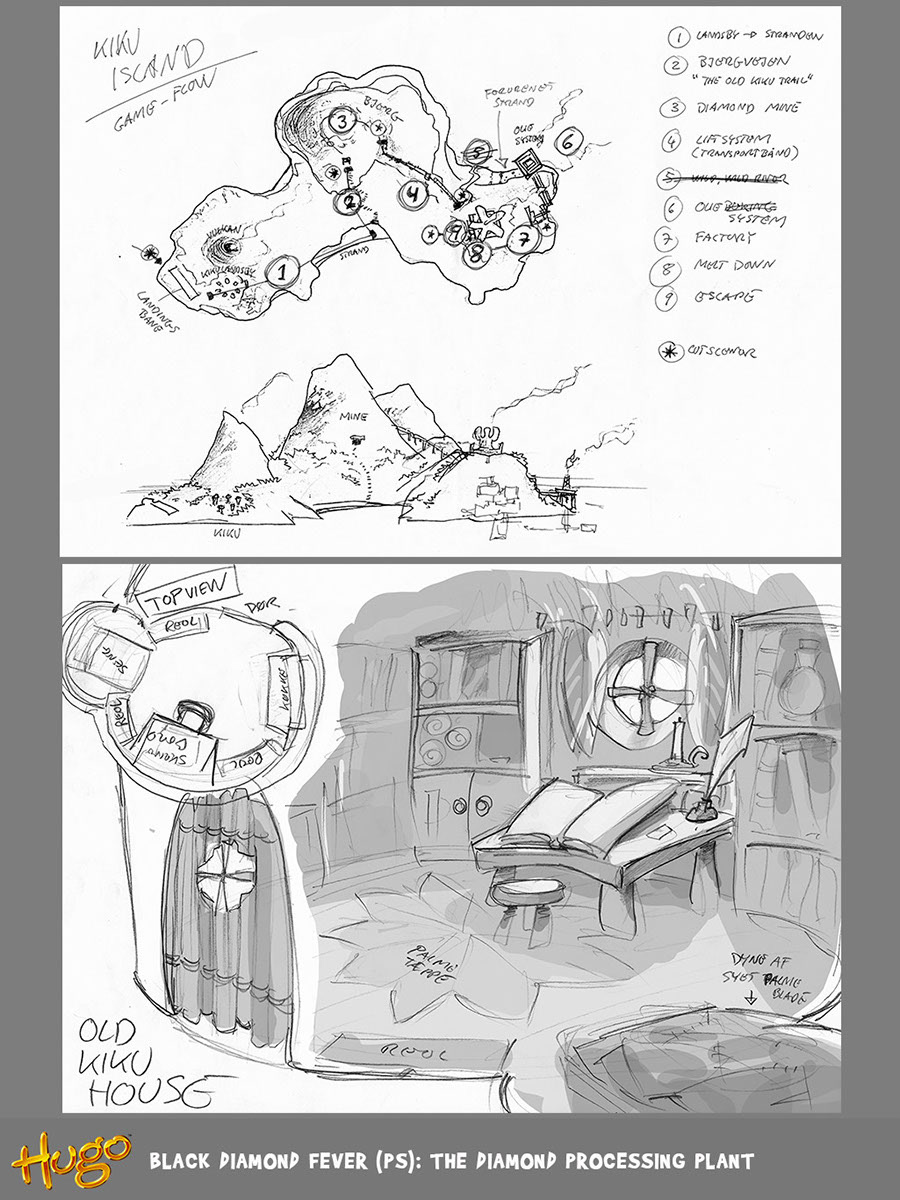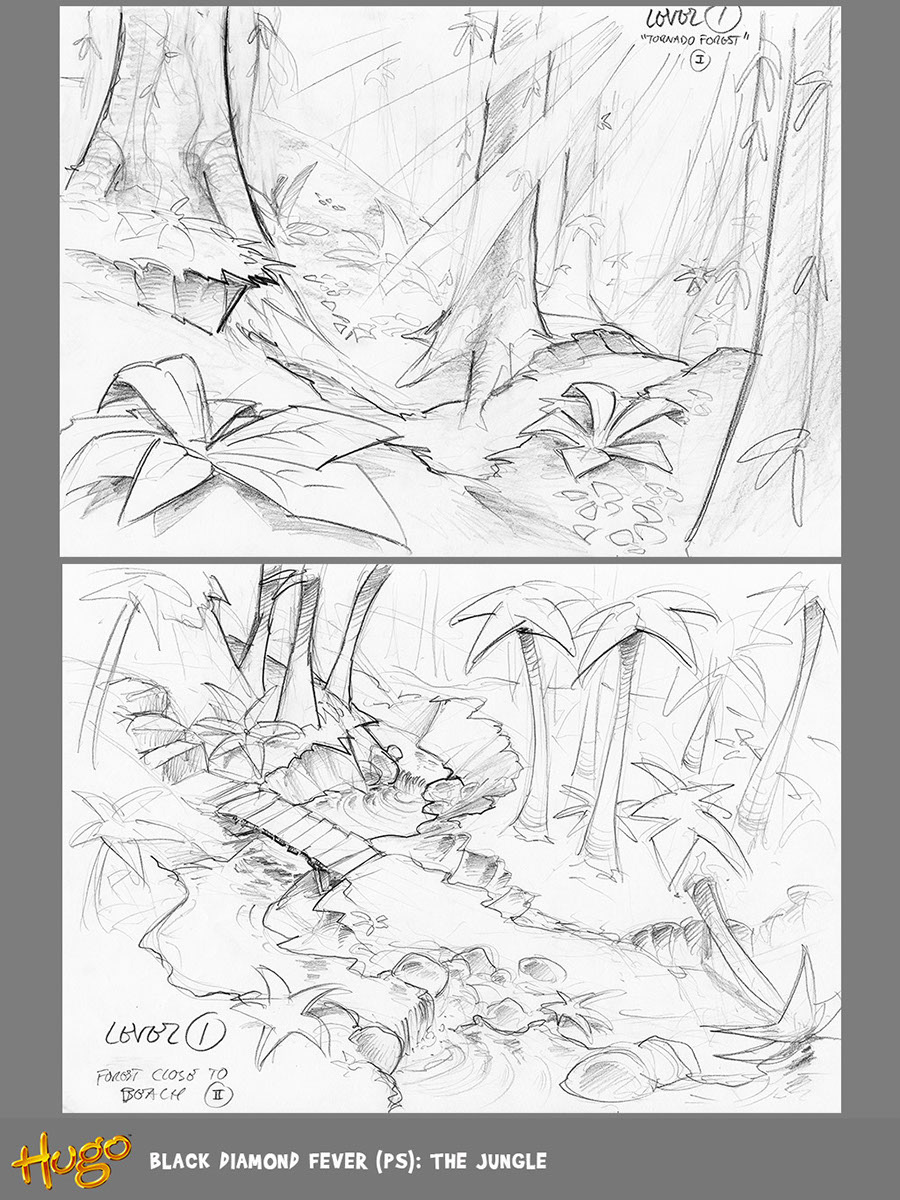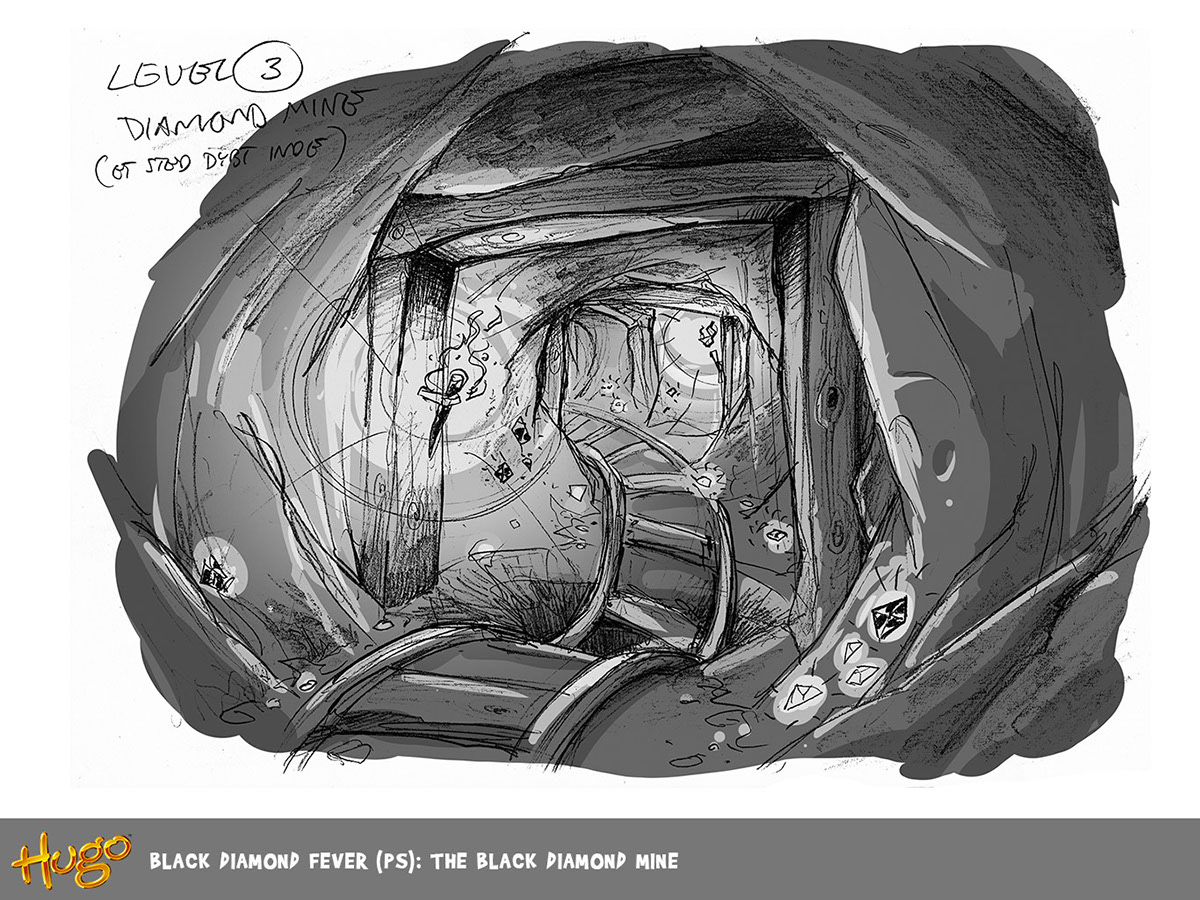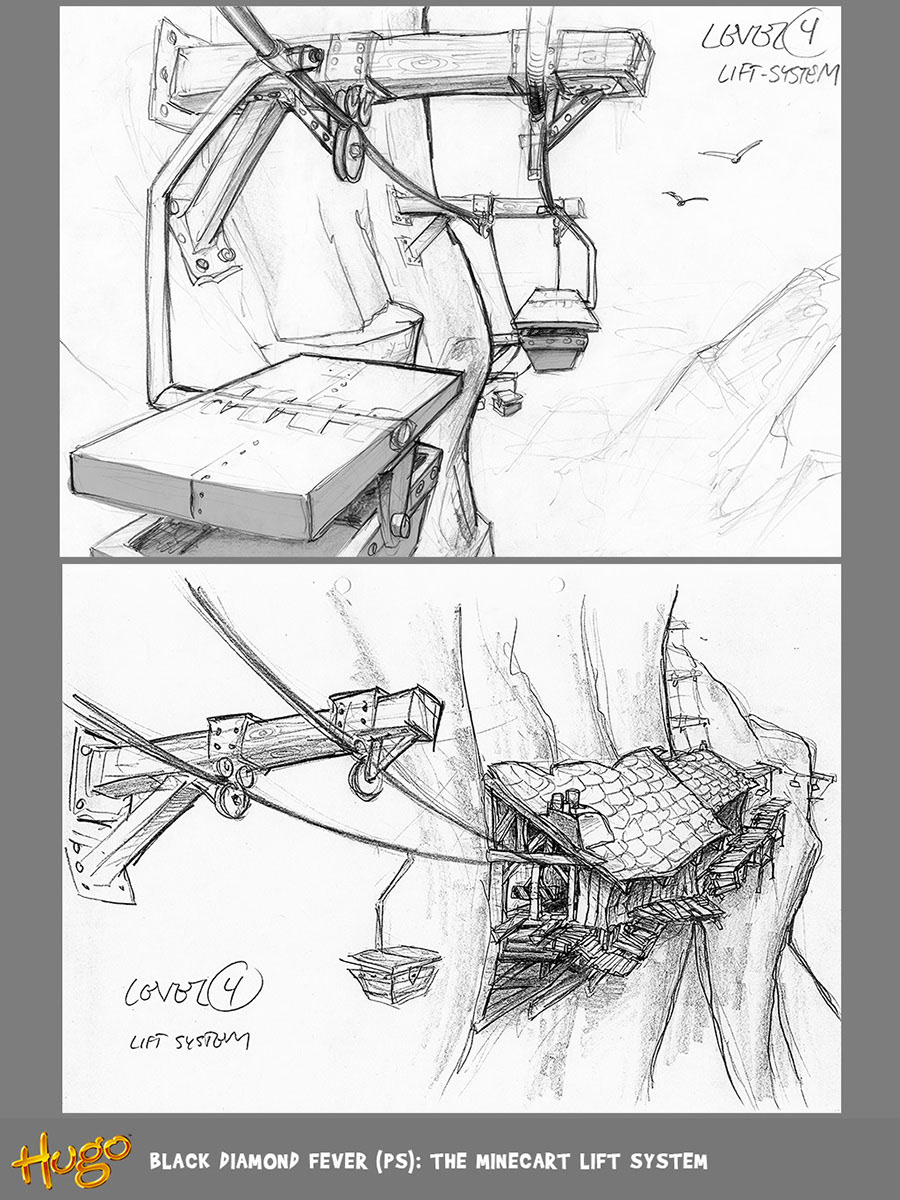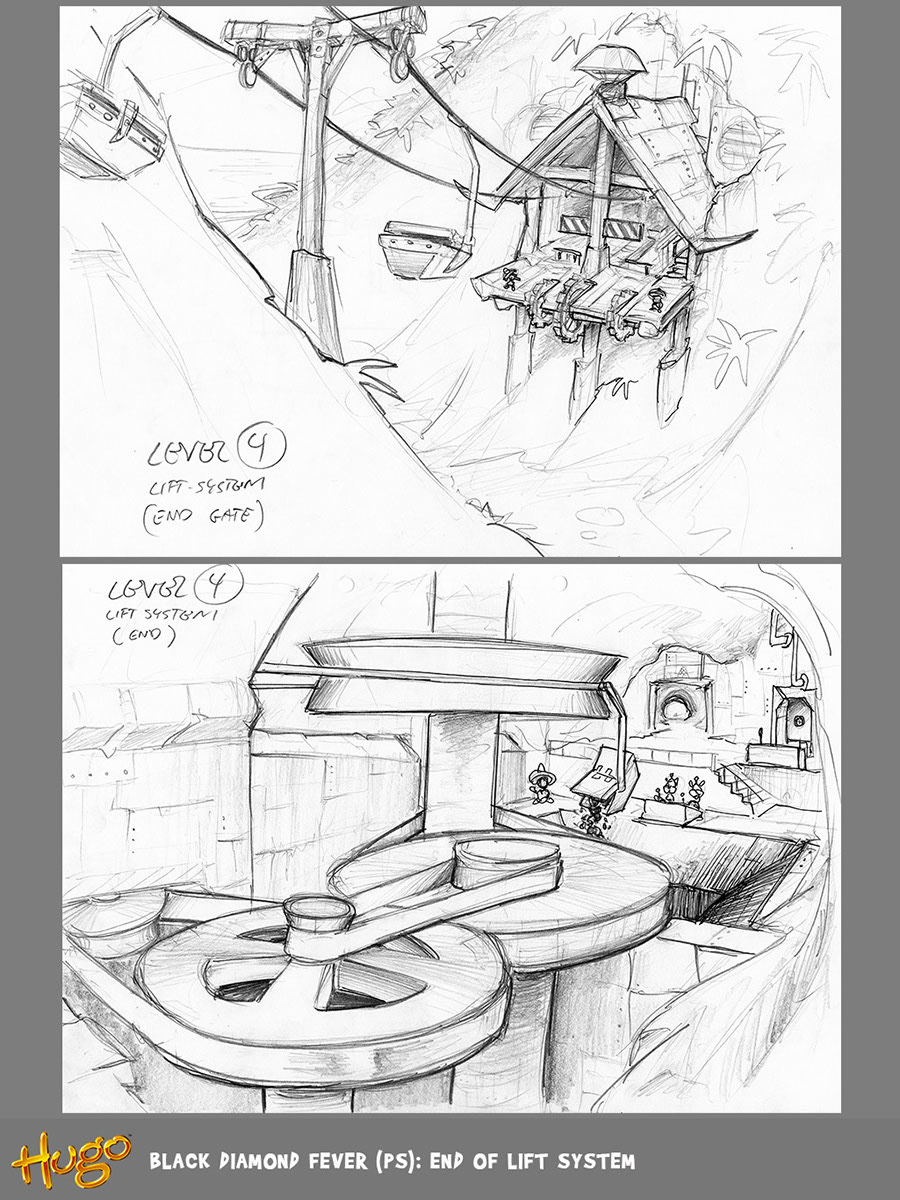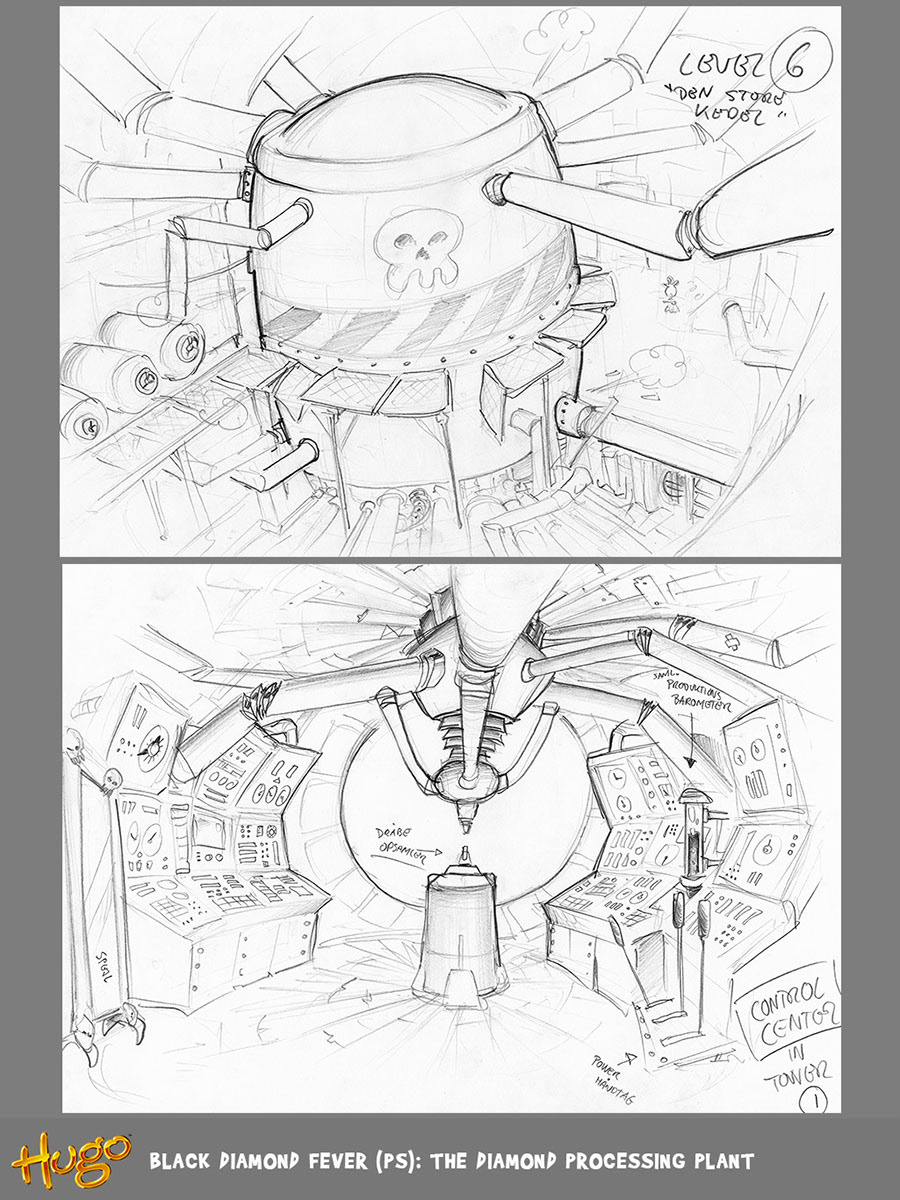 2002 Hugo: The Evil Mirror
I like this story. Hugo gets trapped in a magical mirror by his arch-enemy Scylla. The mirror is broken in 3 pieces and spread out. So, it is up to Hugo's 3 kids, each with their own special ability, to find a piece of the mirror and break the spell. Really interesting environments. A chocolate factory run by gangster squirrels inside a giant tree. Beavers that build and live in roman style - and how does the world look like inside a mirror?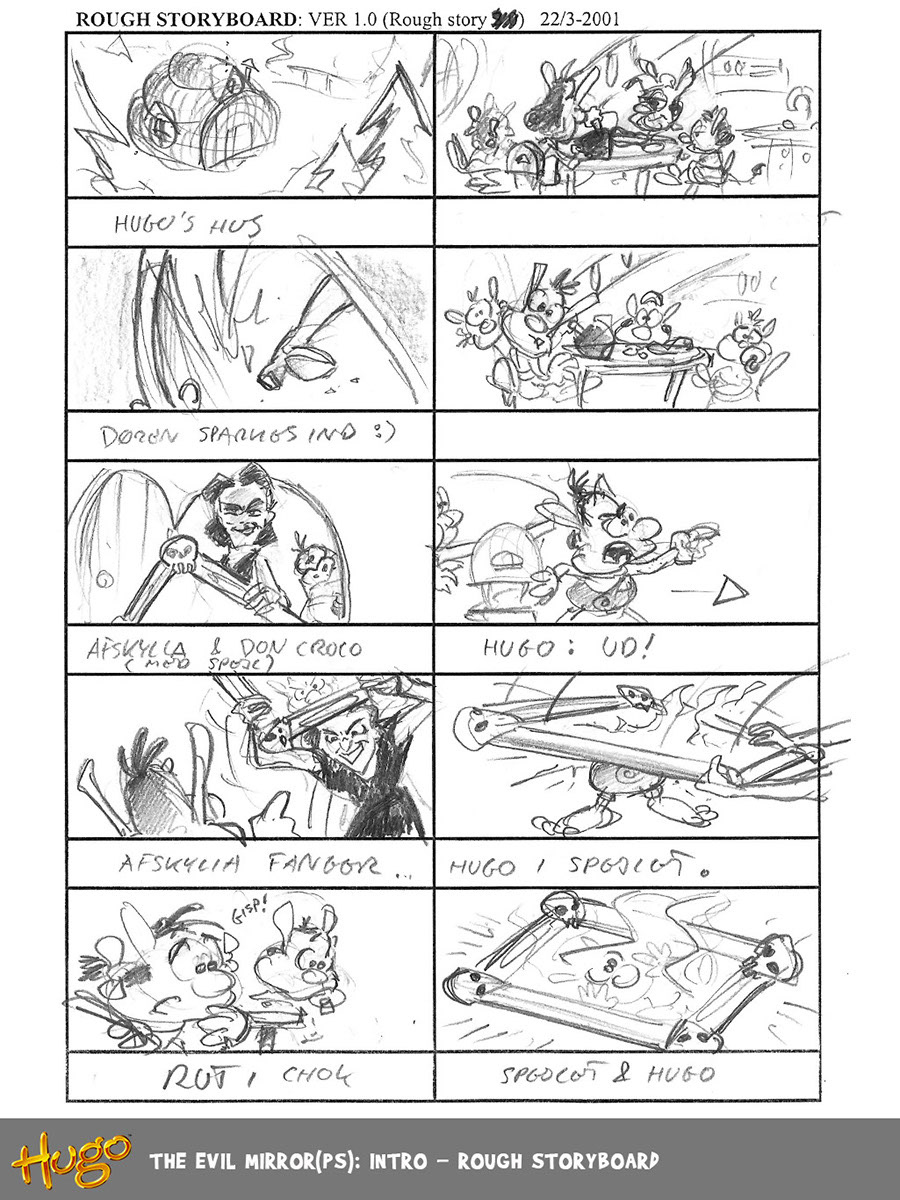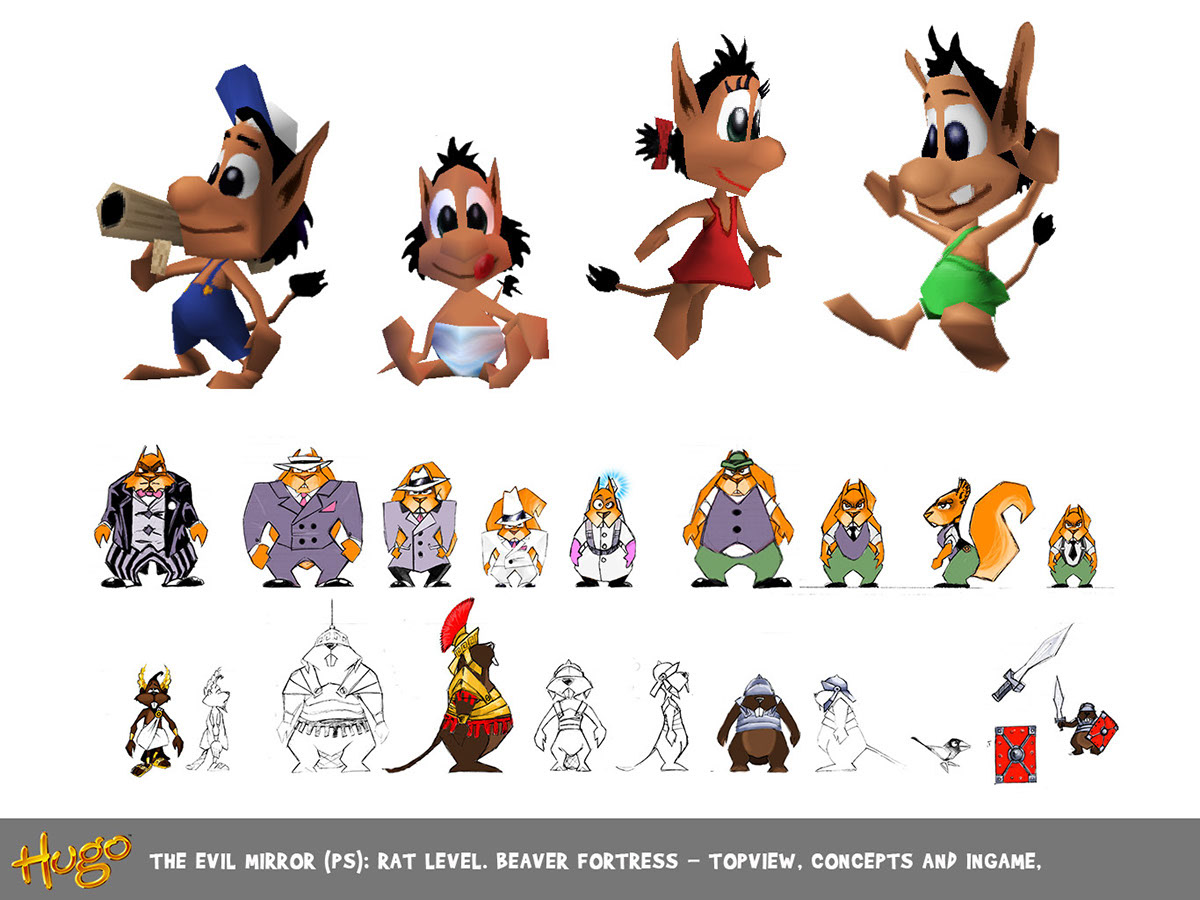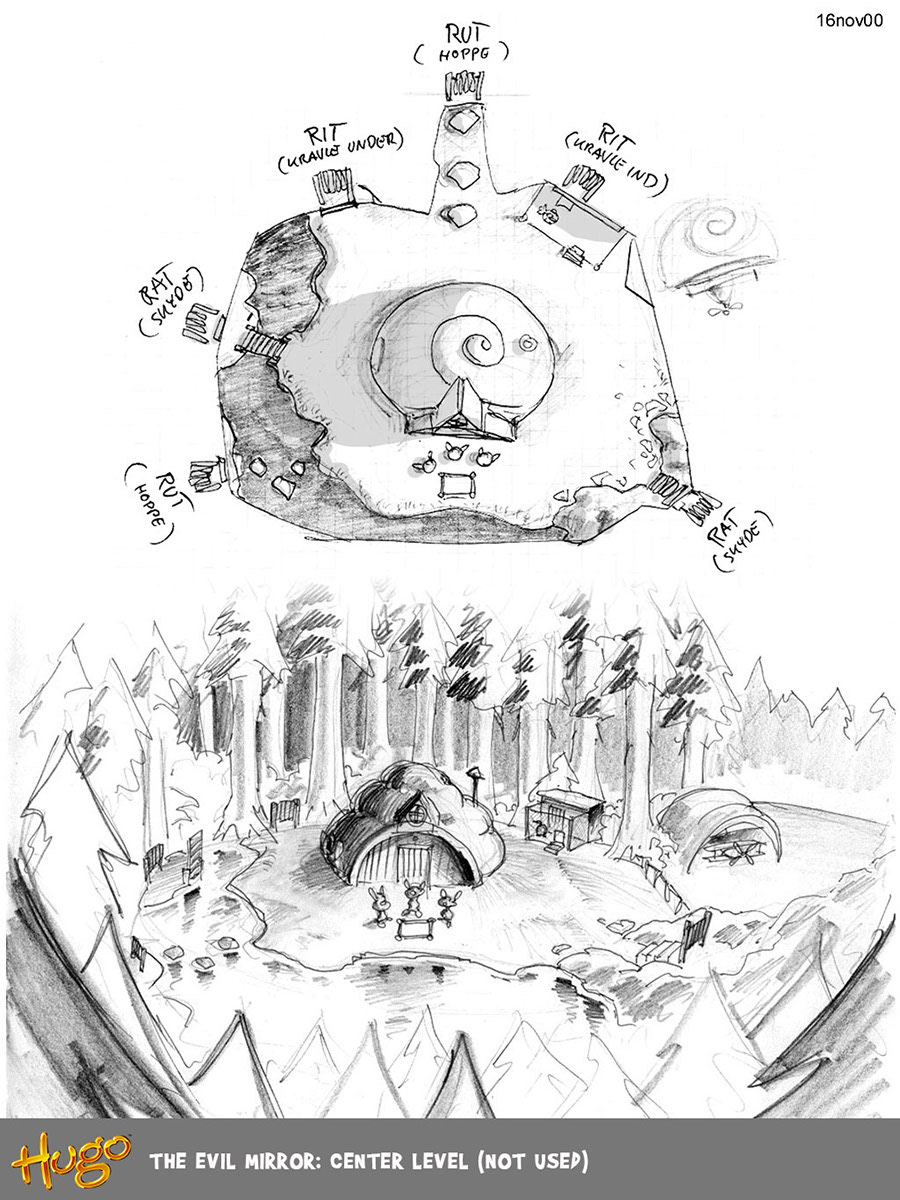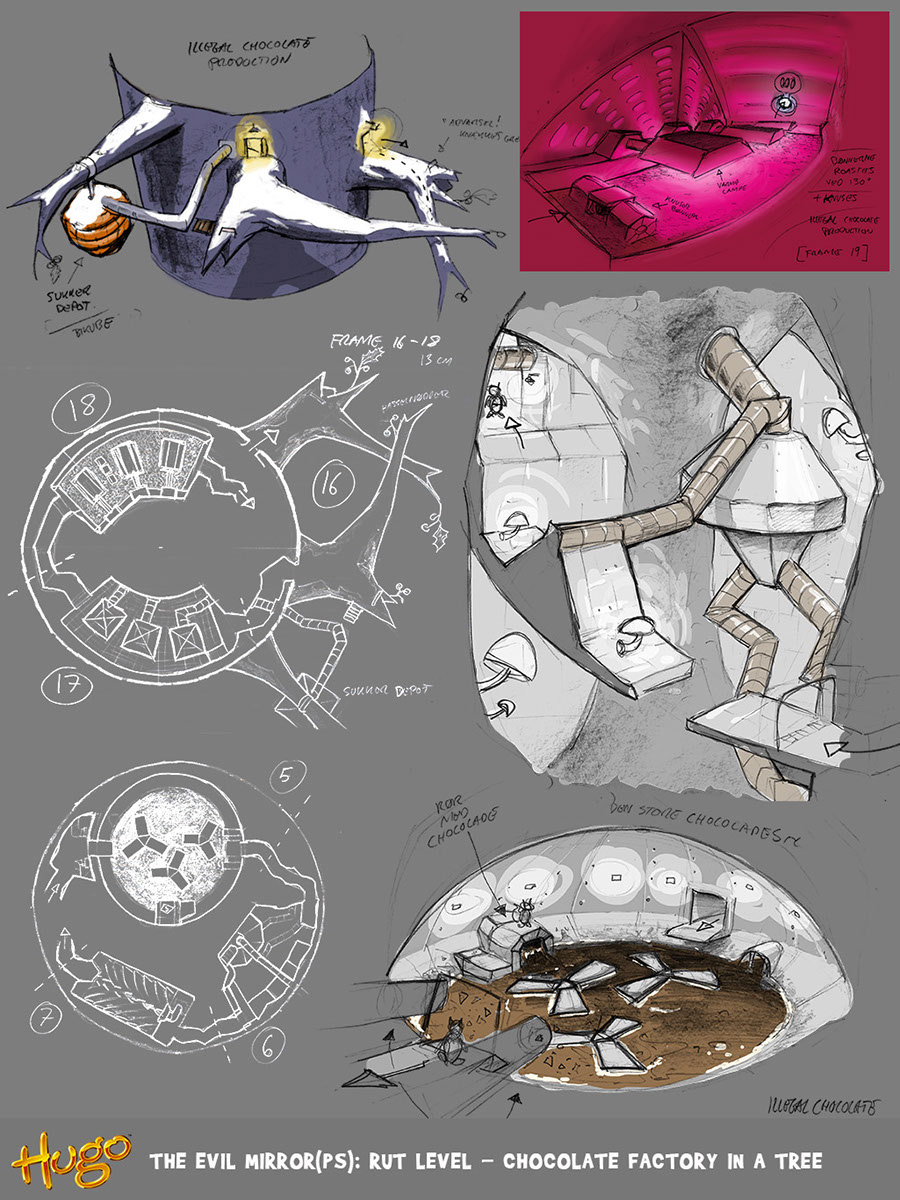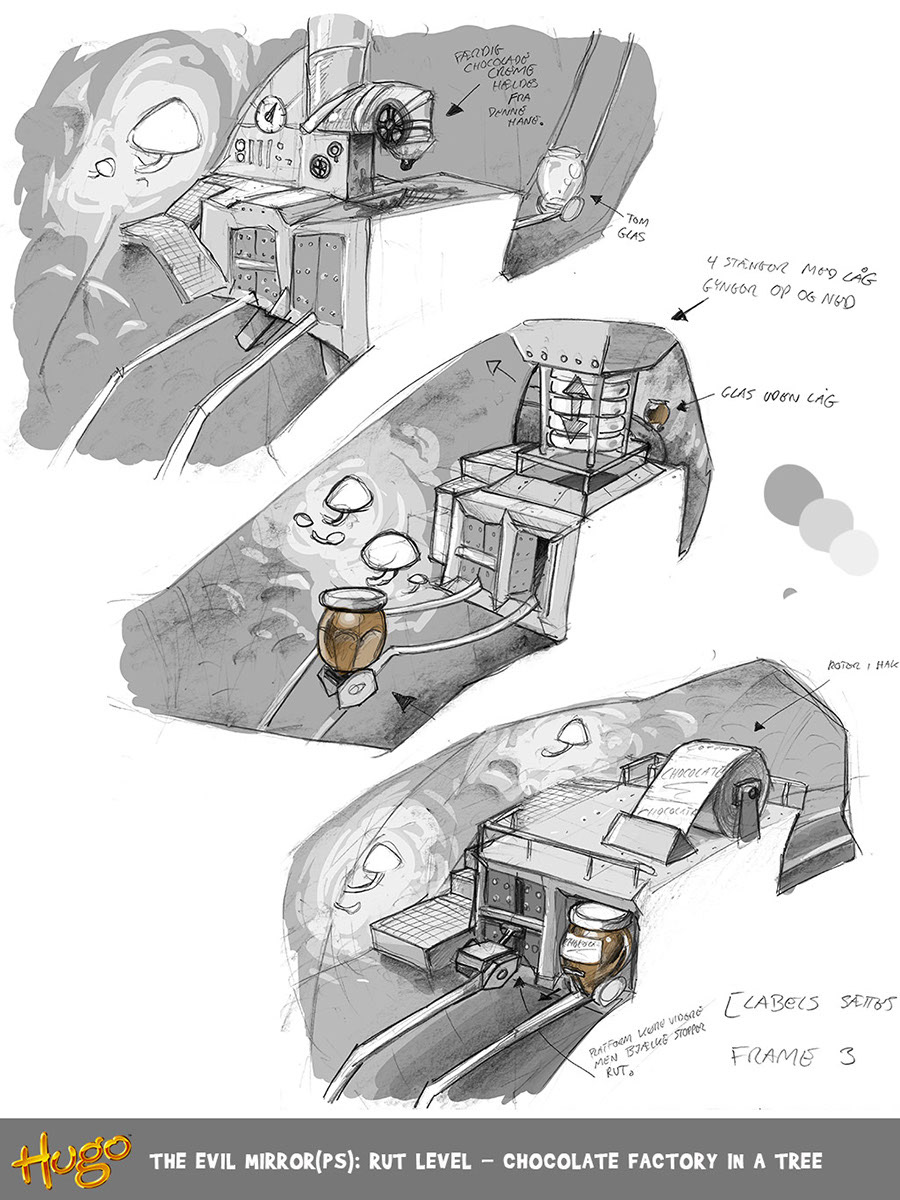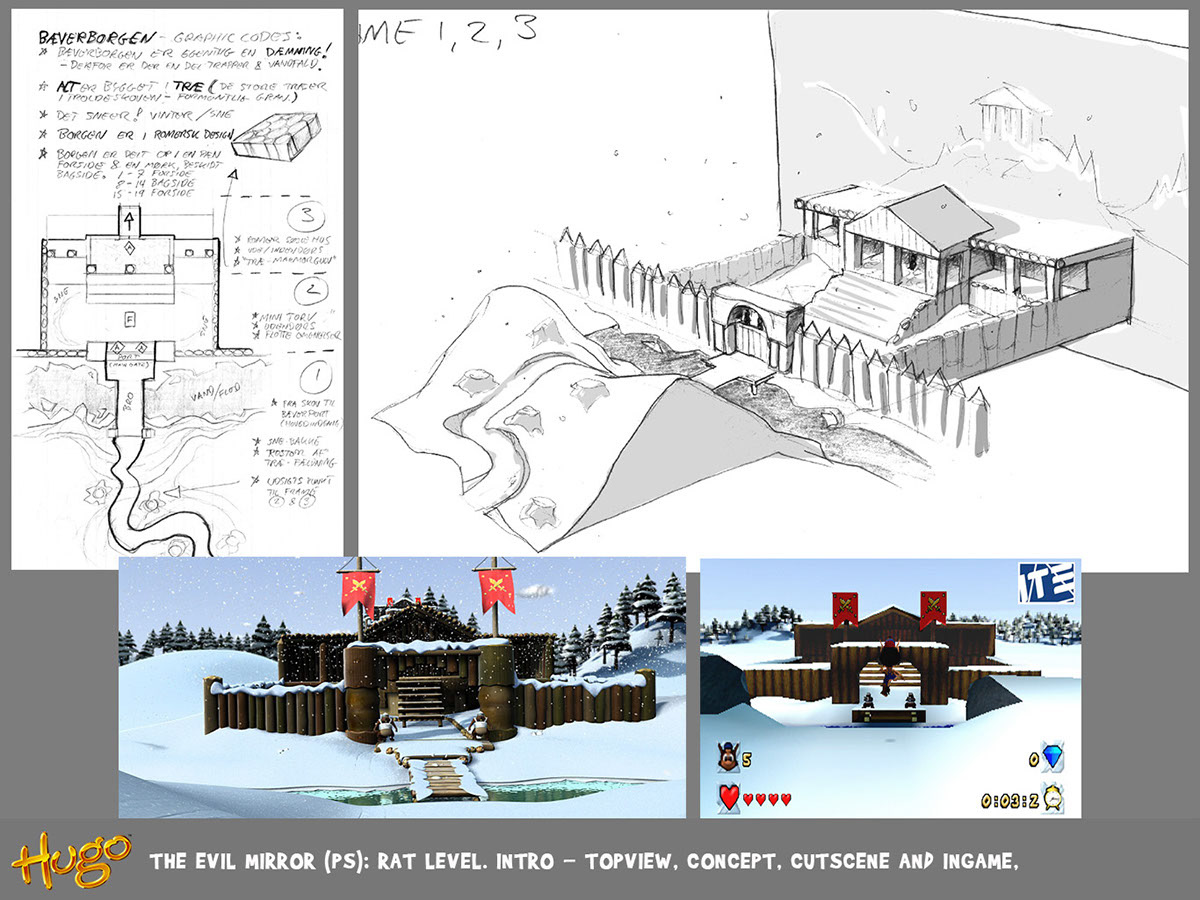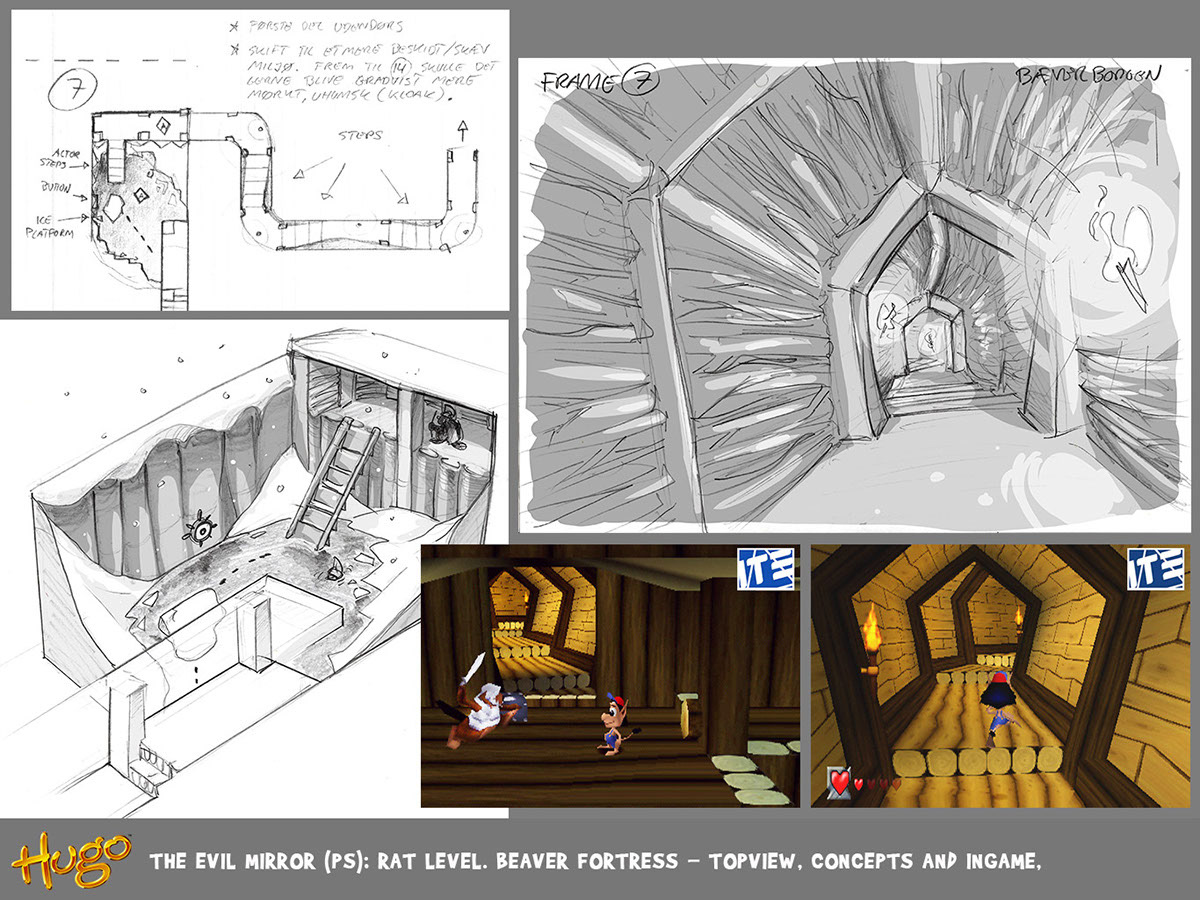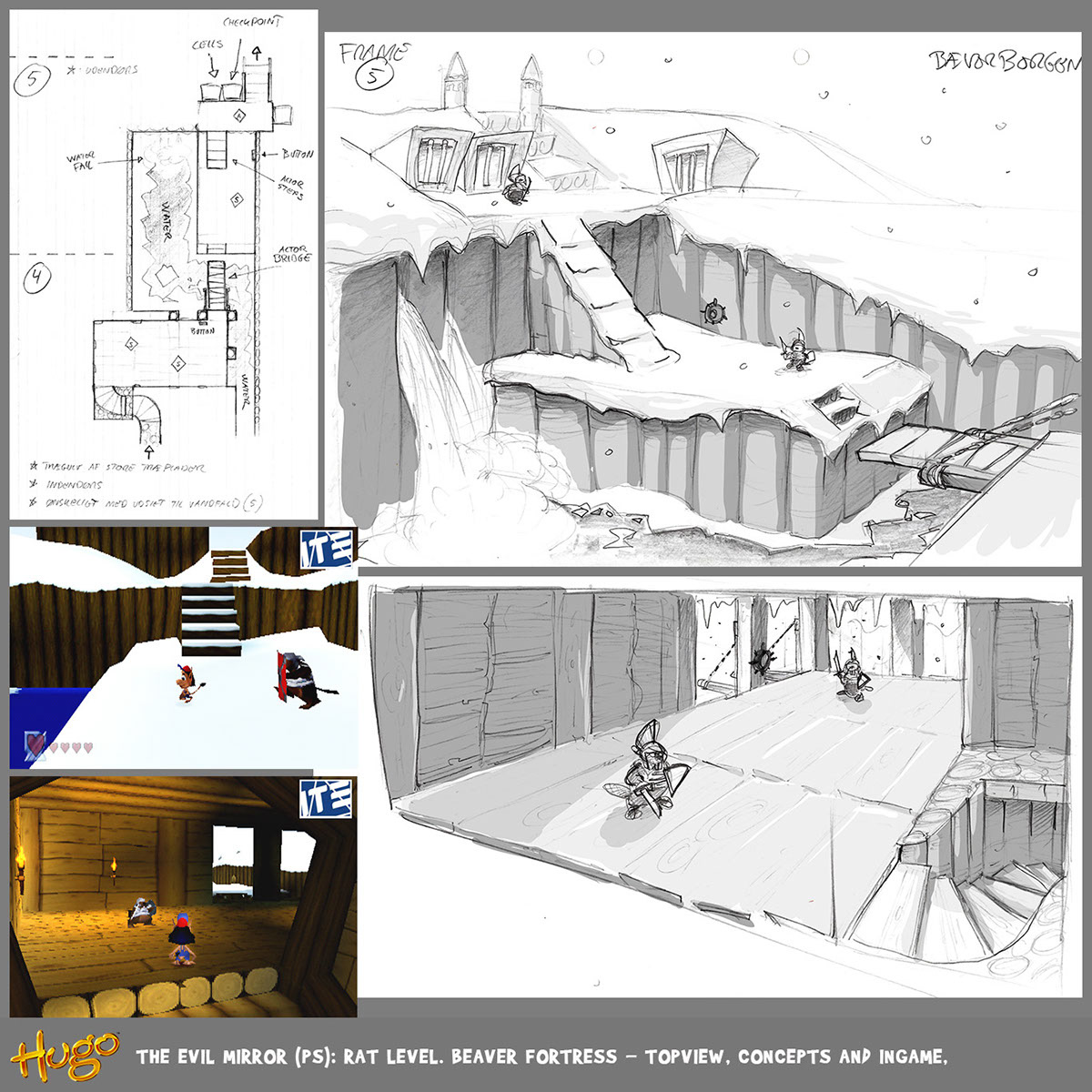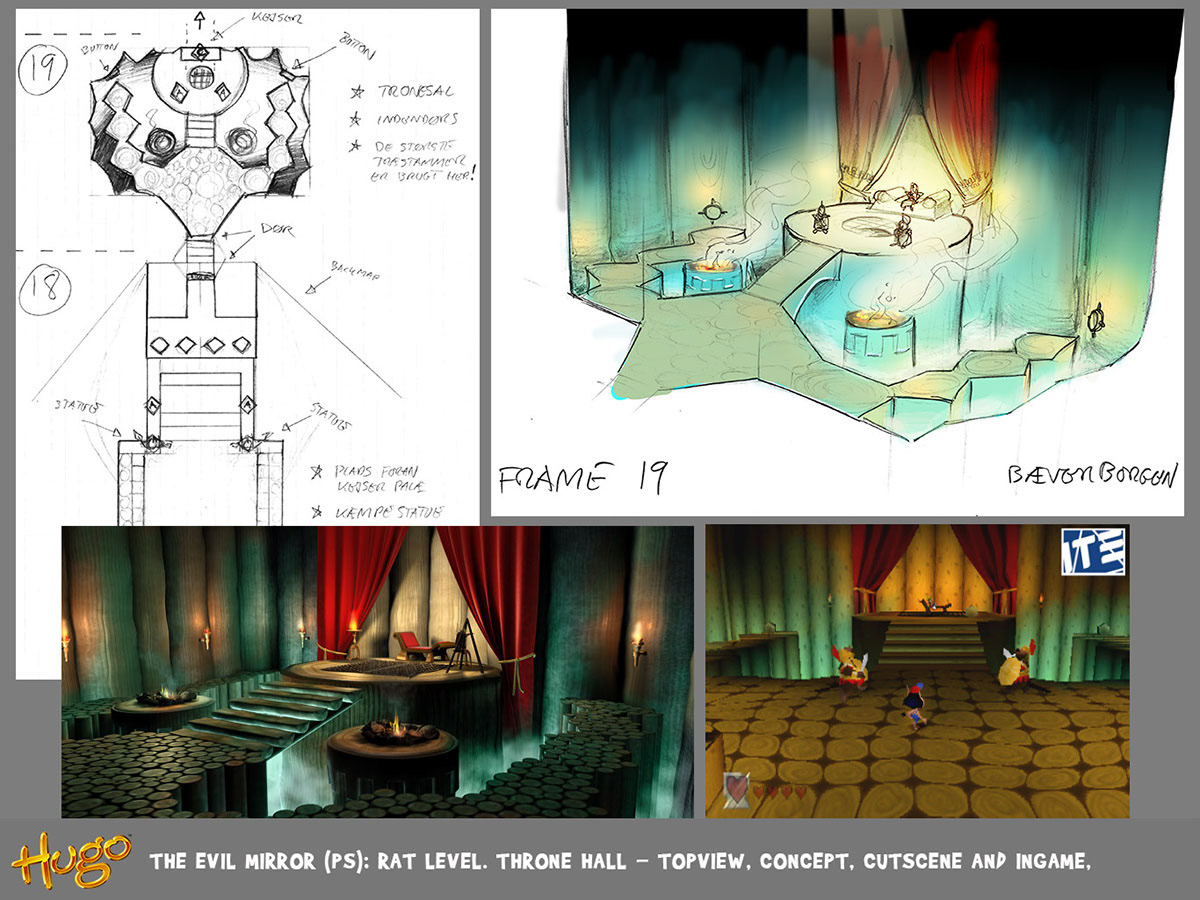 Hugo is now small as a bug and drives around in a car that looks like a ladybug. How did Hugo get small? Usually we stayed truthful to the world of Hugo where there was an explanation to everything, but I think seeing other games just go out and do crazy stuff provoked us to drop the limitations. Hugo's world was an imaginative place, so why not enjoy some fun gameplay?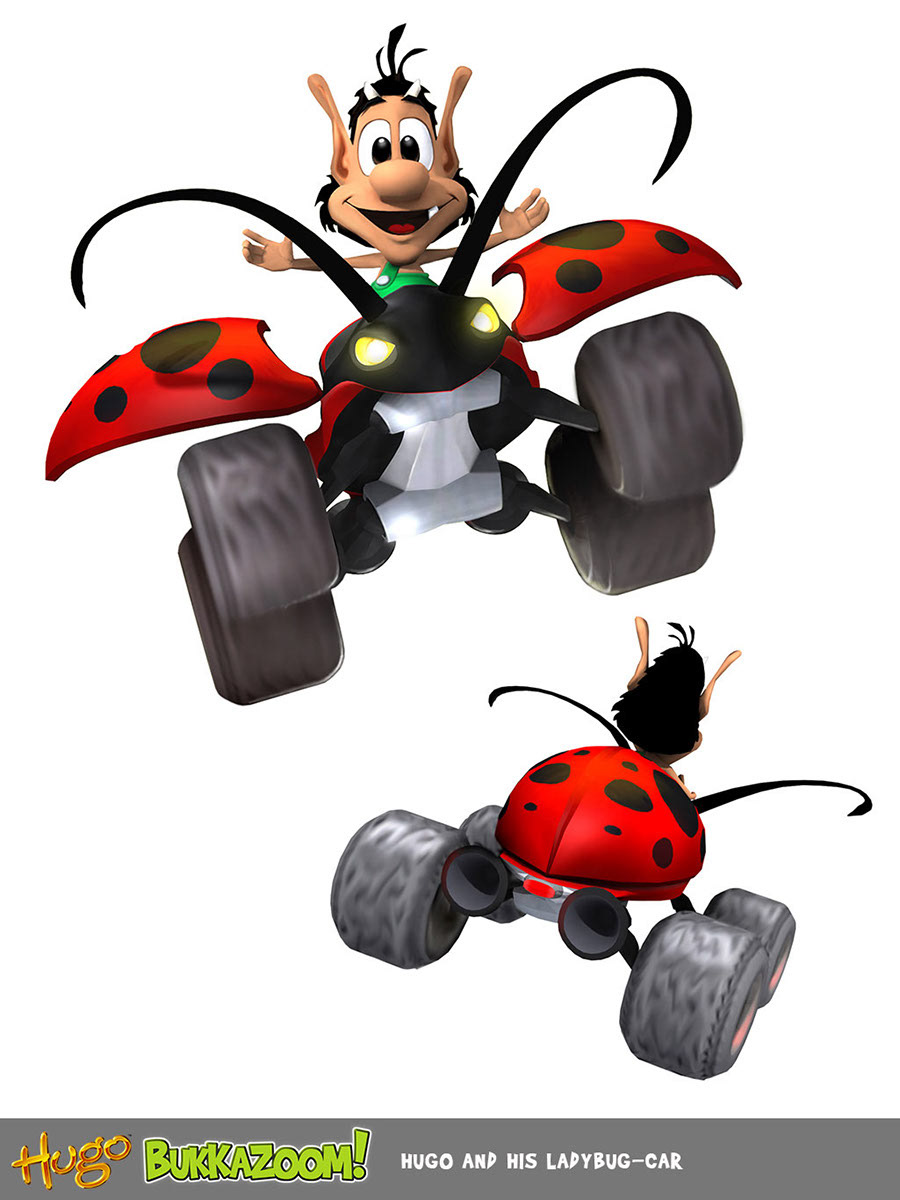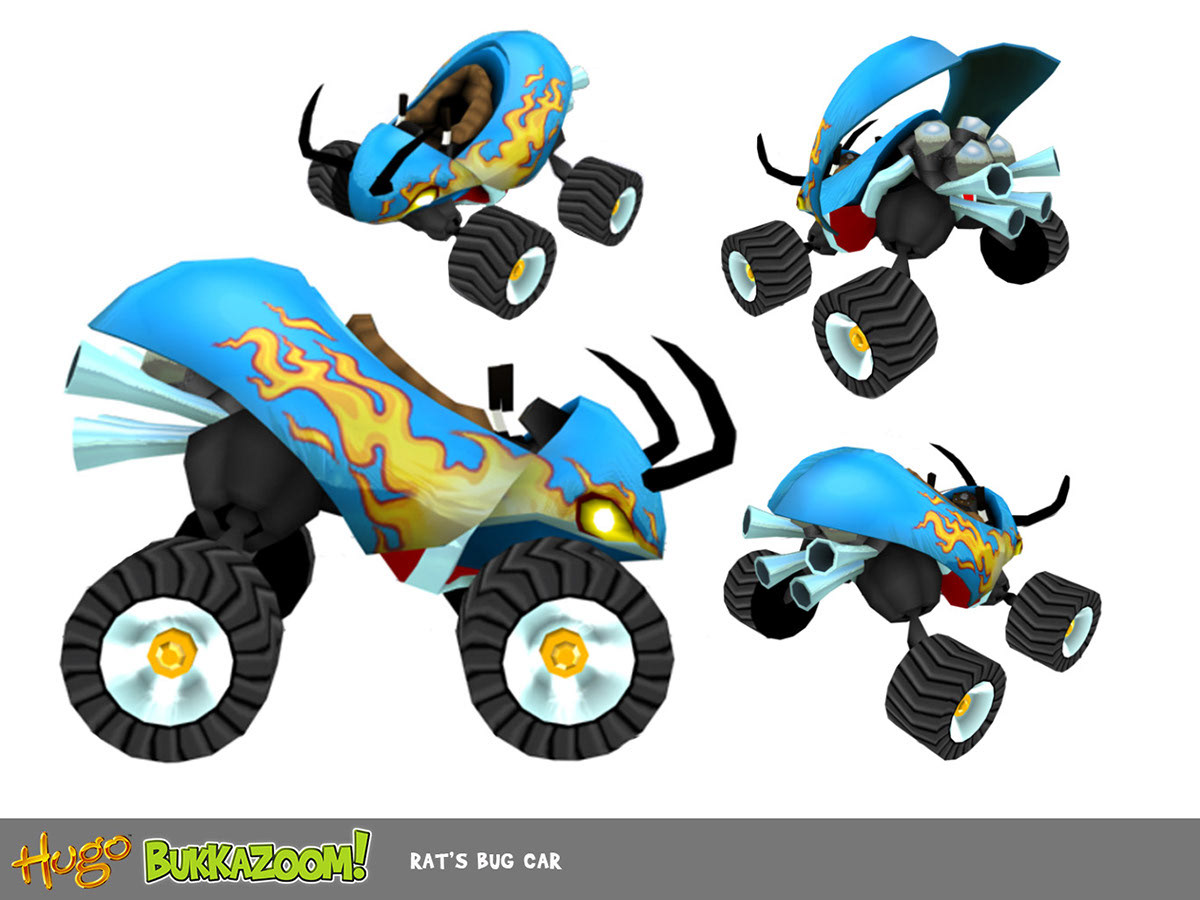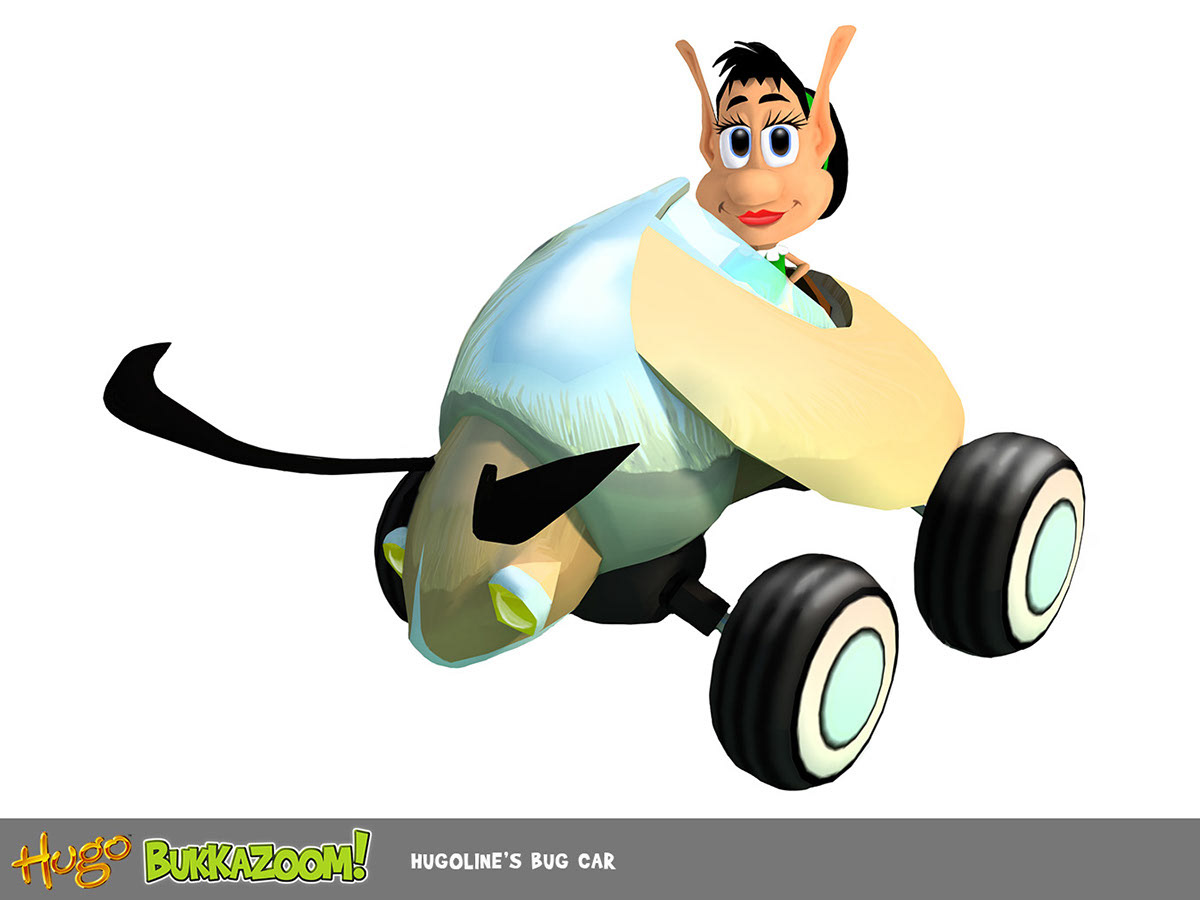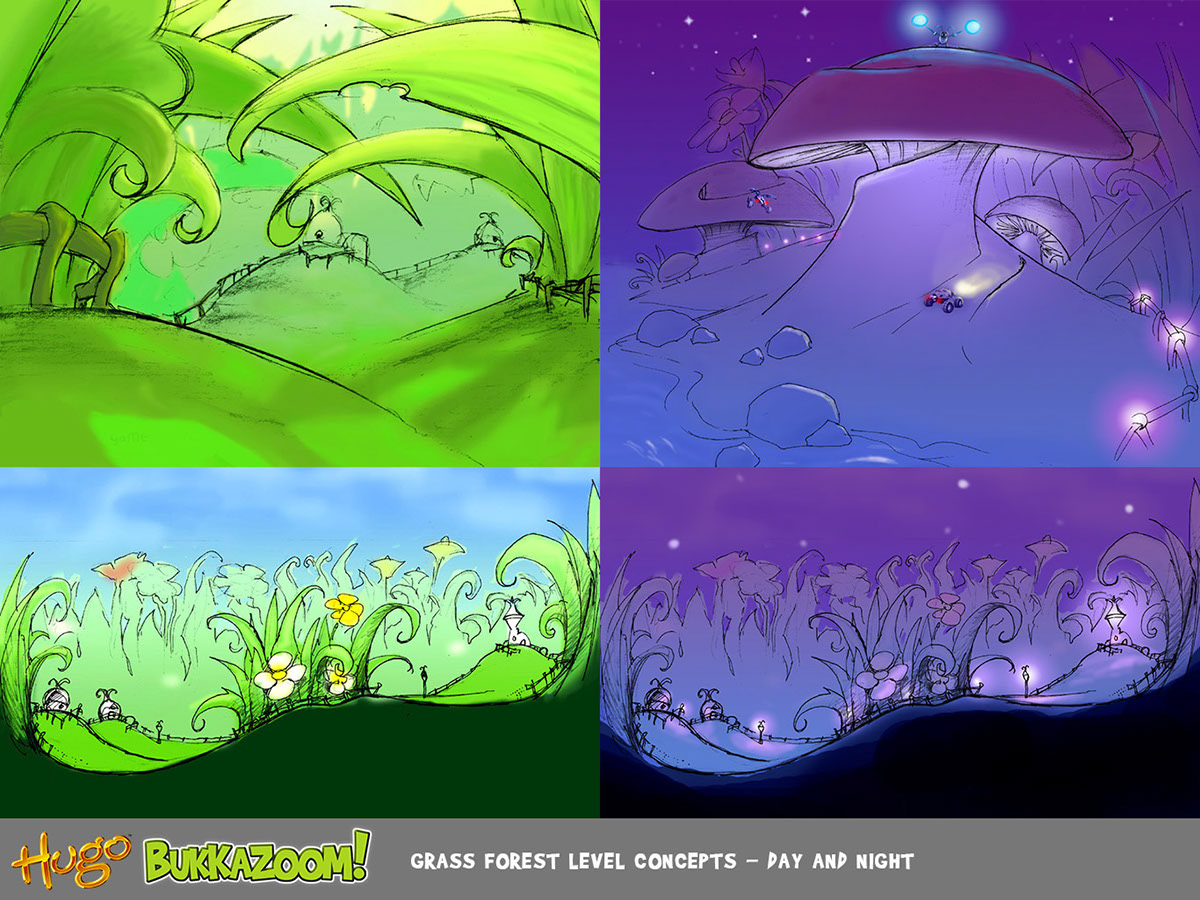 2004 Hugo: Cannon Cruise
Hugo on a boat. Here we saw a return of the beavers and vikings from The Evil Mirror. I'm especially happy with how Hugo's boat turned out. I wanted the player to clearly see their interaction with the boat when controlling it, which can be difficult with normal sailboats. This game was the first to be produced with an agile method (extreme programming) and was delivered on time which was not the norm.